The neighborhood was all a buzz today as everyone rushed to dig out their cars before the next storm hits. Despite the fact that my street has been plowed twice, it still looks pretty bad. Several SUVs have been stuck right at this intersection at different points in the day.
My dog, Roxie, playing in the snow.
My other dog, Joanie, with snow all over her face.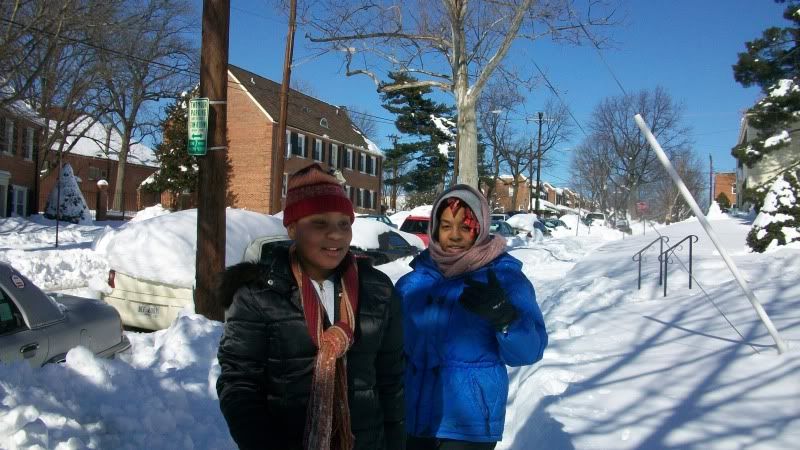 My neighbors outside discussing whether we'll be able to move cars anytime soon. The general consensus was NO.
SUV stuck on V St SE. If they got stuck, my poor little Camry doesn't stand a chance.